Dior is a French luxury goods company and a fashion brand founded in 1946 by Christian Dior. An internationally renowned label and a leading couture house that remained at the top of the fashion's hierarchy for over 70 years.
Dior's 2020 collections back up the idea of constant evolution, investigation and creation of history for the brand. Kim Jones — Dior's menswear artistic director — collaborates with the multidisciplinary artist Daniel Arsham, high-quality luggage manufacturer Rimowa and the streetwear legend Shawn Stüssy.
An interplay between past, present and future, the value of the past, looking ahead from the present — these collections explore anticipation and the elasticity of time, simultaneously looking back and forward. History is not immutable: it is dynamic, changing and alive.
---
Dior presents another fresh and stylish interpretation of their popular 'B23' sneakers. Crafted in transparent mesh and detailed with the Dior's iconic oblique motif, these high-top sneakers — in collaboration with Shawn Stüssy — feature an embroidered bee patch on each side. The Italian-made pair comes welded and side-stitched in a dust bag, and it fits as expected.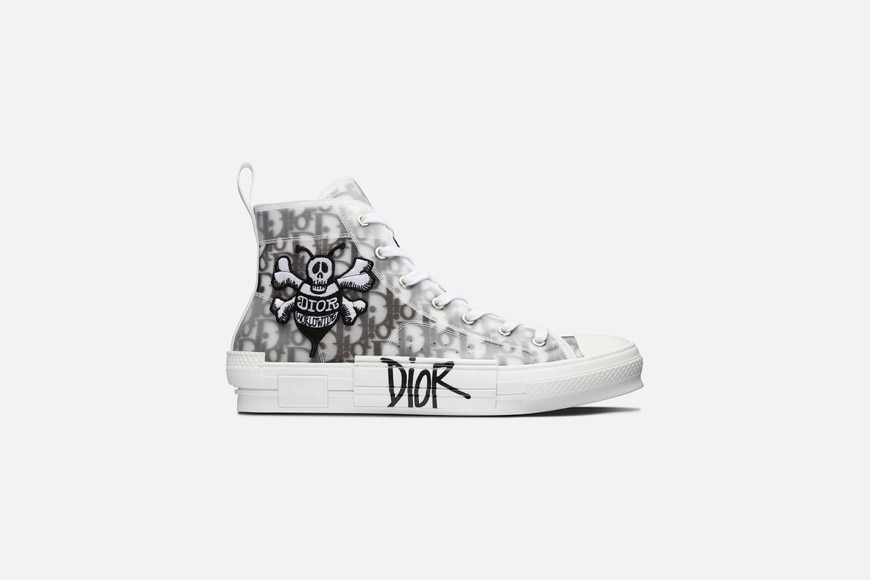 BUY THE COLLECTION